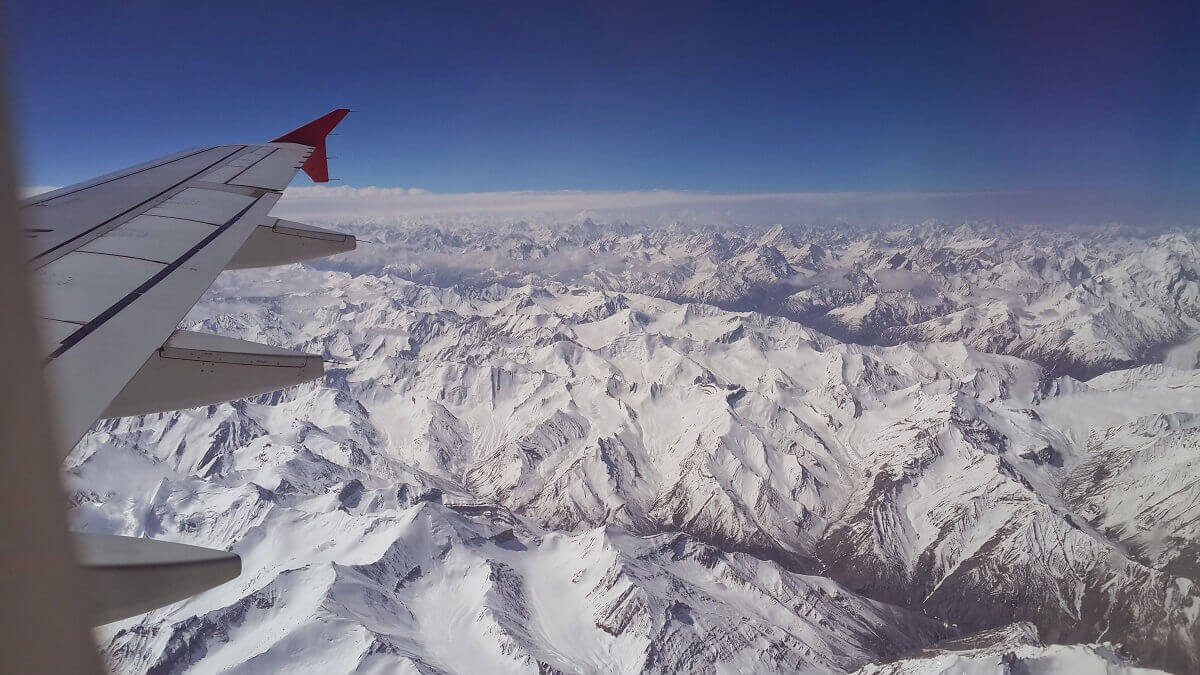 The mighty Himalayas have attracted thousands of tourists every year, and today it has become one of the most desired places to be in the hot summers of India, where the heat of the sun burns up the skin, but the cool breeze of the mountains become just as soothing as a cool mango smoothie. One of the most desired destinations in the Himalayas is Leh & Ladakh, Jammu & Kashmir.
Now there are two ways of reaching Leh, to witness the mighty Himalayas through your own eyes, either by road or by air. Now there is only one airport in the Leh region and that is the Kushok Bakula Rimpochee Airport. It is the highest airport in India and the 22nd highest airport in the world at 3,256 meters (10,863 ft).
The Airport is named after the 19th Kushok Bakula Rinpoche who was an ambassador for India in Mongolia and was also a monk at the Spituk Monastery. Due to the altitude of the airport and the region, it is located in, it faces a lot of wind current during the afternoon times and because of that reason all the flights take off and land at the airport only during the mornings. The landing at the airport is also a tad bit tough for the pilots because of the unidirectional approach and high and treacherous terrain on the eastern end of the airport.
Again because of its strategic location, the airport security is very tight and no hand luggage and is secured by the Indian Army. It is also important to know that on the airline to this destination no hand luggage is allowed and all your personal belongings must be checked in.
This airport has been named one of the most scenic airports to take off and land on in the world but there are very few airlines that fly in like Air India, Jet Airways, Go Air, Spice Jet and Vistara Air.