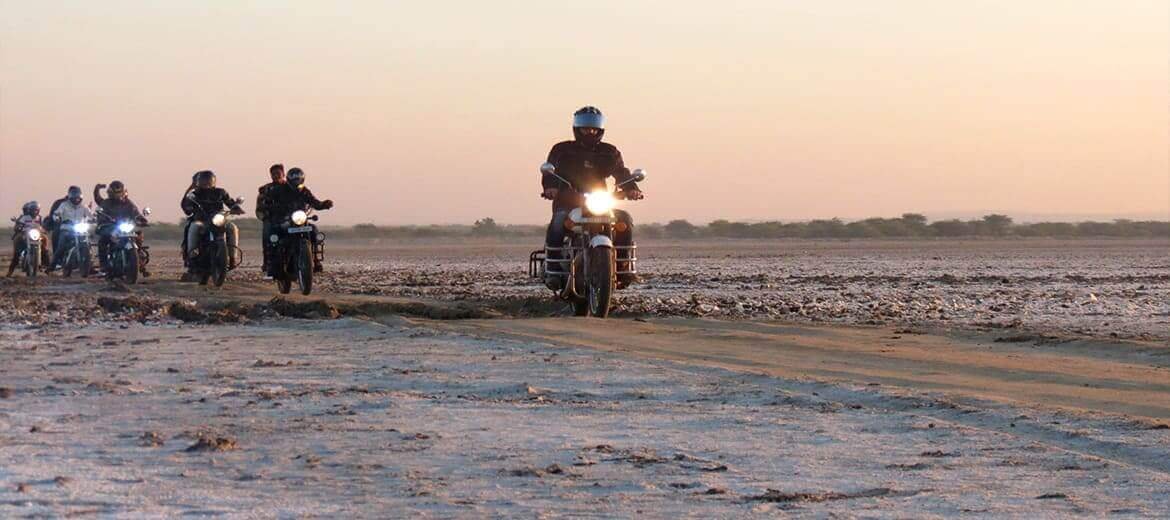 Kutch Tour Packages from Ahmedabad
The western edge of India, Kutch has the distinction of being the largest district of India. Kutch wraps bundle of diversity with sea, desert, mountains and lakes in it. Adding the flavor of culture and vibrant history, Kutch is none less than a paradise on earth. Every year Kutch witnesses large number of travelers who not only come to absorb the beauty but also learn from its diverse culture. Kutch with its vast and diverse terrain is ideal for adventure lovers. An adventure seeker can choose any of the motorcycle tours, bicycle tours and SUV tours to explore kutch. Photographers come in numbers to capture the stunning beauty of Kutch in their lenses. Gujarat tourism organizes 3 month long festival Rann Utsav in Great Rann of Kutch.
Kutch holiday packages
Many tour and travel companies around have build plenty full of Kutch holiday packages. But which one to choose?
Every travelers needs are unique. And we at The Thumping Nomad know how to garnish these needs with extra care and comfort. A traveler coming from other parts of the country have two options, either choose kutch package deal from bhuj or kutch tour packages from Ahmedabad whereas travelers within Gujarat can choose from any of the kutch holiday packages.
Explore kutch holiday packages with Thumping Nomad
We at The Thumping Nomad have been exploring the most remote places in Kutch for the last 5 years. With this expertise we have specially designed Kutch holiday packages which will give lifetime experiences to our customers. You can choose from our fixed tours or you can customize your kutch holiday packages with us. These packages include visits to wildlife sanctuary, a pre-historic archeological wonder, fossil parks, a traditional village, a Pandora of culture and folklore, the great white salt desert and much more.
While finalizing your kutch package deal you can go for Great Rann of Kutch tour covering areas like bhuj, Dhordo, Hodka, Khavda, Kalo Dungar. If you have more time then you can add Dholavira, mandvi, Koteshwar, Lakhpat to your plan. It is a matter of your interest but kutch has something to offer to everyone be it a wild life lover, a nature lover, an adventure seeker, culture lover and a history lover. So whatever your interests are just pack your bags and head to kutch this winter.
As Mr. Amitabh Bachchan says in Gujarat Tourism ad Kutch Nahi Dekha to kuch nahi dekha…