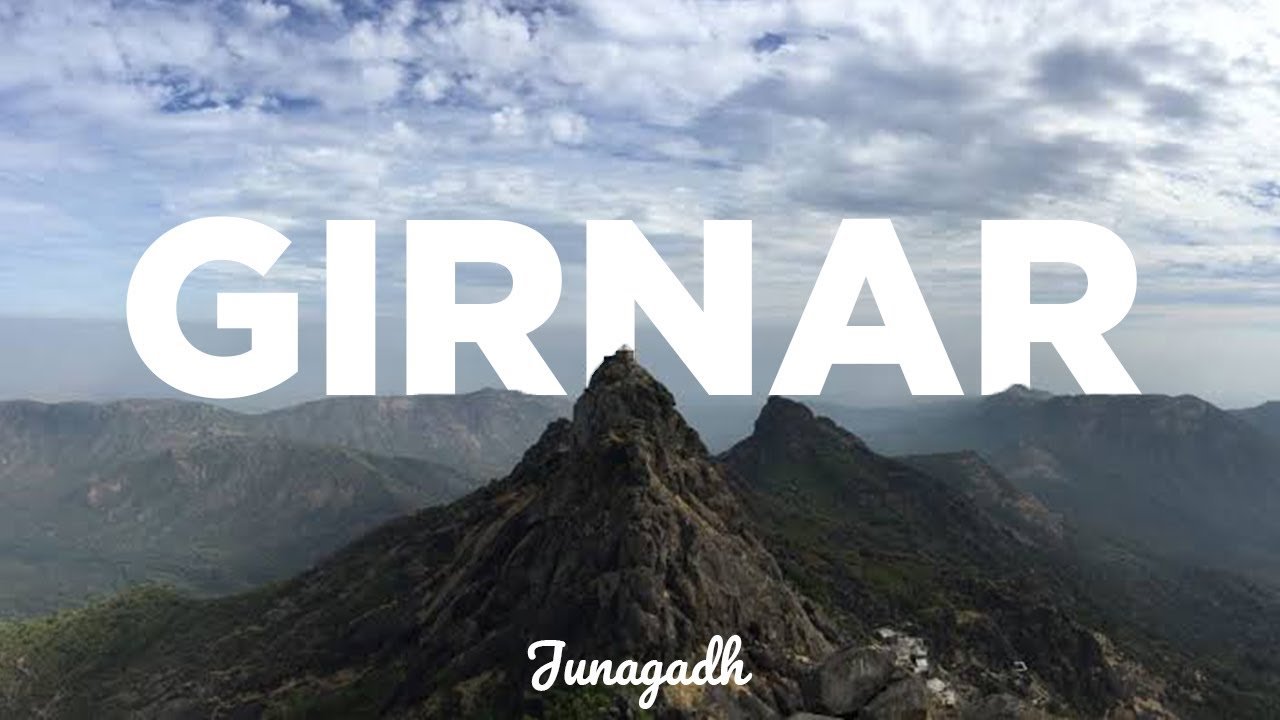 Girnar Parvat is located at a distance of 6km from Junagadh, Gujarat has several hills and mountains. Mt. Girnar is a holy place and a significant pilgrimage site for both Hindus and Jains. There are numerous temples located here. Amidst the lush green Gir Forest, the mountain range serves as the hub of pilgrimage. Mount Girnar has around 866 temples spread across the 5 summits. One can be reached at the final summit by climbing around 9999 steps. The base of the mountain is known as Girnar Taleti. Ascending the hill, one will pass through various Hindu and Jain temples. Spread across an area of 70 miles, Mount Girnar has five major peaks namely, Gorakhnath, Ambaji, Guru Dattatreya, Kalka, and Oghad Ansuya. There are numbers of Jain temples and Neminath is the largest Jain temple and it is a significant pilgrimage site for Jain pilgrims. Every year lot of Jain devotees visit this temple.
Another major temple at Girnar hill is Ambaji temple. Hundreds of Hindu devotees every day climb to Ambaji temple. This is one of the 52 Shakti Peethas. and considered a sacred place. It is believed that the stomach of the Devi had fallen here. The temple is on the one of the top Mountain in the Girnar Mountains called Ambaji Shikhar. One has to climb 5000 steps to reach the temple. Majorly Gujarati people visit this temple. And the best time to visit Girnar hill is during the winter months of October to February. Every year Maha Shivratri fair is organized here, and hundreds of devotees visit Girnar during this time.
To date, thousands of people visit Ambaji temple. And these number will increase very soon, Girnar ropeway project is in full swing. The work is almost done and ropeway is ready for the launch, the ropeway launch will take place in the year 2020. The ropeway will connect the base to the Ambaji temple and it will cover the distance of 5000 steps. Now, devotees take 5000 steps and after the launch, the steps will be reduced to one step and that one step in ropeway cabin. We can say 5000 steps equal to one step. Age-old people, wish to go to Ambaji temple for Darshan, choose doli but charges of doli are very high. This ropeway will provide the ultimate connivance to all the devotees. The project was conceptualized 36 years back but never got clearance. In 2016, it finally got clearance. The company Udan Khatola is constructing this ropeway and to date, they have done excellent work. It is considered as one of the most technically advanced ropeways of Asia.
The nearby attraction of Girnar is Gir National Park, numerous tourist visit this wildlife sanctuary but sometimes skips to visit Mt. Girnar because they need to climb 5000 steps. The ropeway will increase the number of visitors to Girnar. After the Statue of Unity, the ropeway is all set to give a boost in Gujarat tourism.